Before heading out on your next offshore adventure, make sure you have some essential saltwater fishing accessories packed. The right offshore fishing accessories can play a big role in making your overall angling experience more enjoyable and productive. As always, you can count on Fish Razr to keep you stocked with tournament-grade supplies. Here are some of the best summer fishing gear you should have on your radar.
1. Max Cooler Companion Trays
Our patented Max Cooler Trays are the ultimate cooler companion! Available in a variety of sizes to accommodate a variety of popular cooler brands, these stackable trays interlock with each other, conducting coldness from the ice below throughout the entire stack. This unique design ensures that your bait, catches, or even your own food stays cold yet dry all day, even under the hot sun. We proudly carry a variety of trays to fit different brands and models of popular coolers on the market including Yeti, Engel, Igloo, Coleman, Icey Tek, and more!
Once you try these saltwater fishing accessories, you'll wonder how you ever got by without them! Reduce waste and stay organized. Made in the USA from powder-coated aluminum, and backed by our five-year warranty, these durable trays will be part of your kit for years to come. They're also perfect for camping trips, tailgating, and backyard cookouts!
2. Ice Buddy Cooler/Freezer Packs
An ideal alternative to ice, our Ice Buddy Cooler and Freezer Packs last longer and keep your cooler drier. Sometimes the best offshore fishing accessories are simple and straightforward — these packs do the job, and they do it well. Lightweight, impact-resistant, and eco-friendly, these top-quality, American-made cooler packs are reusable for up to five years. Invest in saltwater fishing accessories that save time and money so you can focus on doing what you do best.
3. TrollPro® Camera Housings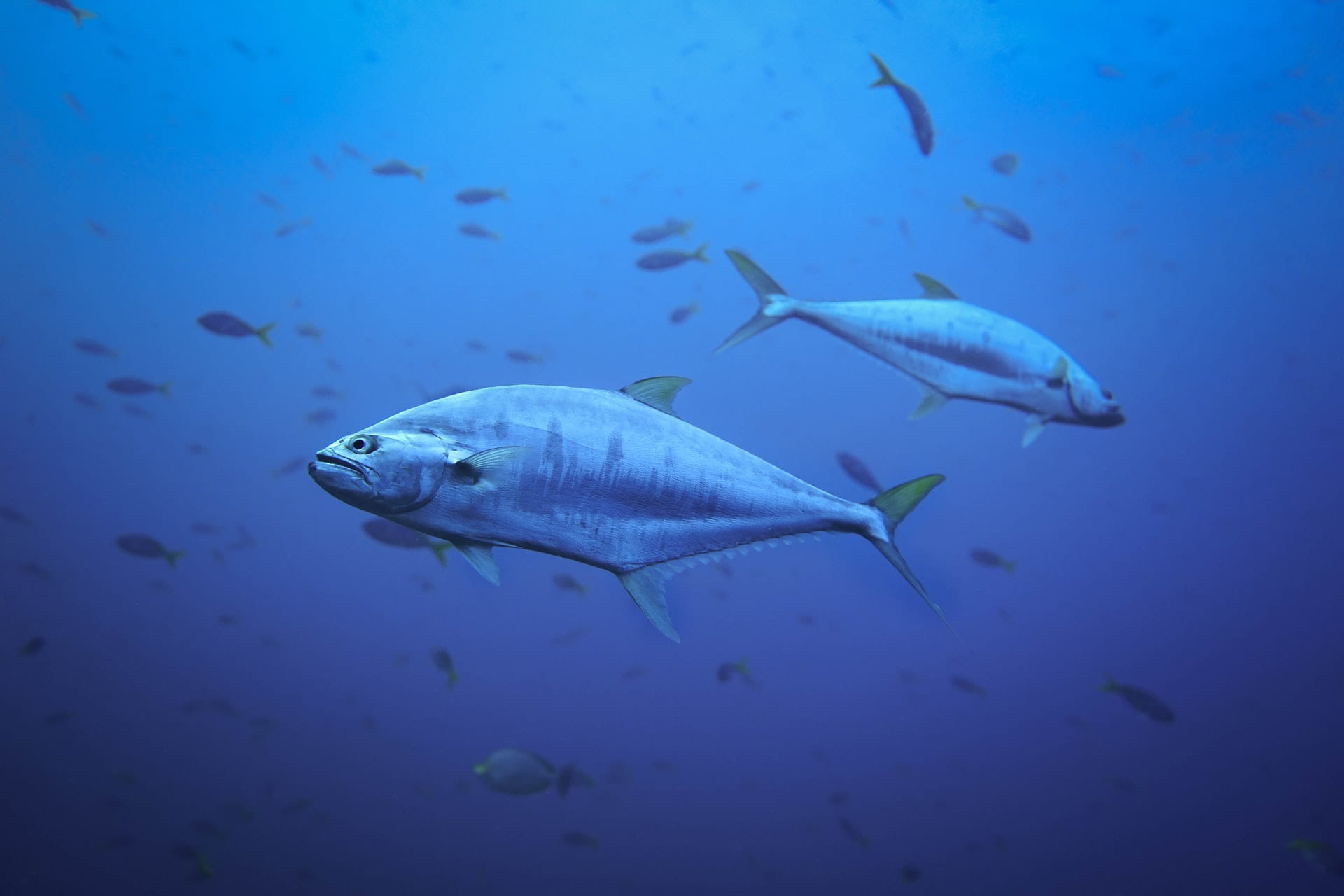 Whether you're scoping the sea for potential gamefish or filming the catch for your YouTube channel, our TrollPro® Camera Housings are a major upgrade for your waterproof video camera. Compatible with downriggers, dredge rigs, and trolling spreads, these handy housings give you an incredible point-of-view look at the action below. Gain valuable insight about specific locations and feeding habits so you can make on-the-fly decisions that bring more fish to the boat.
4. Fish Fighting Gear
When you're battling large, aggressive gamefish, you'll be so glad to have these saltwater fishing accessories in your kit! We carry a variety of fish fighting gear that helps to prevent injuries and broken equipment. Products like harnesses, cushions, and belts improve safety, and they also make your fishing experience more comfortable so you never have to call it a day due to a sore back or a snapped rod.
Stock Up on Tournament-Grade Supplies
Fish Razr is your one-stop shop for high-quality offshore fishing accessories, tournament-grade tackle, and much more. Explore our vast variety of offshore fishing products so you're geared up and ready for your next trip or tournament. Better products mean better results, and our products are the best around. Shop saltwater fishing accessories that are vetted and approved by the offshore angling community.